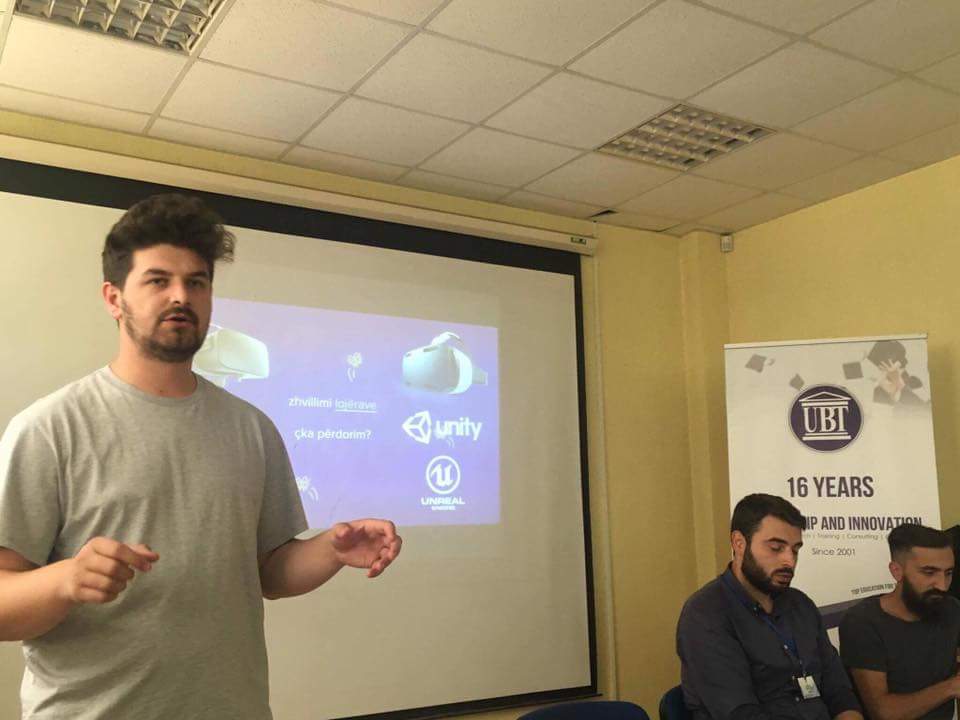 We at ZombieSoup yearn for ambitious souls that strive to continuously expand and never cease to learn new things. Having recently opened our VR Gaming Department, the lack of skilled individuals willing to dip their fingers into game development caught our attention and we intend to help expand our fellow Kosovars' genuine interest for this behemoth of an industry. As we are constantly expanding bringing new chefs and ingredients on the table, our deliciously and delicately crafted ZombieSoup will push the borders of what it means to be in the software development industry.
In collaboration with the University-College of Business and Technology (UBT) based in Prishtina, we have joined forces and are giving a crash-course on game development. Not only to spark the eyes of young students and entice their ambition, but to also show them that game development is but a decision away.
With a syllabus focused around the Unity 3D platform, our goal is for these students to not only get comfy with the engine, but also dare to get bold and challenge themselves for their final project: a game of their own making, to be showcased on their portfolios. Achievement unlocked!
Students, don't fret! To be eligible for this course we need nothing but your heart's desire to get into this industry that we all love and are passionate about. Bring your own laptop, borrow your friend's, or ask us if we can help provide the resources, and get ready for the ride!
We will be going over some fantastic Unity tutorials, and recommend all students to follow through the rest provided on the Unity official site. Not only do they provide the assets, but the lecturers do an amazing job at making the process easy-peasy to follow through. Here are some links to what we will be going over during the lectures:
Download Assets here!
Unity Survival Shooter Tutorial
Download Assets here!
Download Assets here!